🕑 Reading time: 1 minute
Technology in construction has received a strong push after the onset of the COVID-19 pandemic. The industry that was once considered a laggard in adopting technology is now wholeheartedly accepting the changes. While these advancements are completely transforming the sector, its players, too, are forced to mend their conventional approaches and think more innovatively.
In this article, we have put down a list of five emerging construction technologies that are likely to make some big waves in the industry.
1. Battery-Powered Construction Sites
One way to head towards sustainable development is to bring more battery-powered devices to construction sites. Drilling rigs, cranes, excavators, and trucks are becoming just as carbon-neutral and efficient as their power source, which could be wind, solar, or geothermal.
At a project site in northern Hong Kong, Gammon Ltd. has replaced diesel generators with huge lithium-ion batteries called Enertainers to power the enormous cranes that erect high-rise buildings. In addition to the smaller carbon footprint, these units are more dependable and demand less maintenance. The reduction in noise and pollution also allows construction to go on longer in residential areas.
PHION Technologies, a San Francisco-based startup, has developed a prototype over-the-air wireless power and data system that can go up to a dozen feet to recharge devices. So the apprehension of covering varying heights too has been taken care of.
2. Pocket LIDAR
LIDAR is the most accurate and efficient way to verify if what has been built on a job site matches the BIM model. The laser-scanning hardware that are used today are bulky, and most of them are unitaskers. But that's changing, and it is being brought by the two giants of consumer technology: Apple and Google.
The Apple iPhone 12 Pro and the latest iPad Pro are equipped with LIDAR scanners that use nanosecond-long laser pulses to determine the distance between objects. This data can be applied to create 3D maps of incredible depth and complexity.
Google, too, has been working on a radar-based system that functions as an advanced motion detector. The technology can be used to transpose BIM models onto the site and detect use patterns before the wall cures.
With pocket-size LIDAR capabilities on construction sites, it would be easy to manage the extreme dynamism of these places. The constant flow of material and personnel across the sites can be easily documented with precision in near real-time. Moreover, the tech would be helpful in the maintenance and repair of large infrastructure.
3. Next Level Collaboration
The pandemic has given a fillip to remote collaboration in the industry. Construction companies are now researching on how software and hardware can better facilitate collaboration over distance.
Resolve, for example, is one such software that allows builders and designers to inspect BIM models at different levels and scales, allowing precise observations and analysis.
Through the conjunction of Oculus Quest wireless headset and Autodesk BIM 360, Resolve can further translate complex models into immersive virtual-reality environments and let colorful avatars measure and sketch within virtual models.
4. Hardhat Drones
The first generation of drones on construction sites were intended to inspect, not to touch. Their photogrammetry applications saved money, time, and improved site safety and efficiency. The current generation of drones are deeply involved with the construction sites, programmed to counter the most dangerous and complex jobs.
Skymul, emerging from the Georgia Institute of Technology, is developing a drone system that can tie rebar intersections, allowing labor to focus on more challenging tasks. It uses machine learning and computer vision to map the work area and locate rebar connections autonomously.
The Unmanned Aerial Vehicle (UAV) giant DJI has recently launched a new agricultural drone with powerful spraying capabilities that could be applied to construction sites as well. The DJI AGRAS T20 has a sprayer with a payload tank capacity up to 44 pounds with nozzles that project 23 feet. This payload capacity could also work for construction sites, as drones can be used to apply paint or adhesives, curing, watering a green roof, etc.
5. Contact Tracing
The ongoing crisis has made it clear that contact tracing across a job site is essential for workers' health and safety. Construction sites observe a lot of movement and are constantly changing, making them an ideal place for an airborne virus to spread.
Companies are looking for systems that track health and circulation data across sites to keep people safe while they work. One such system called WakeCap uses helmet-mounted units that communicate with a receiver to report for project management action and worker safety on the job sites. These elements can act as a powerful aid for social distancing, site workflow, and mapping the most accessible locations for storerooms and break rooms.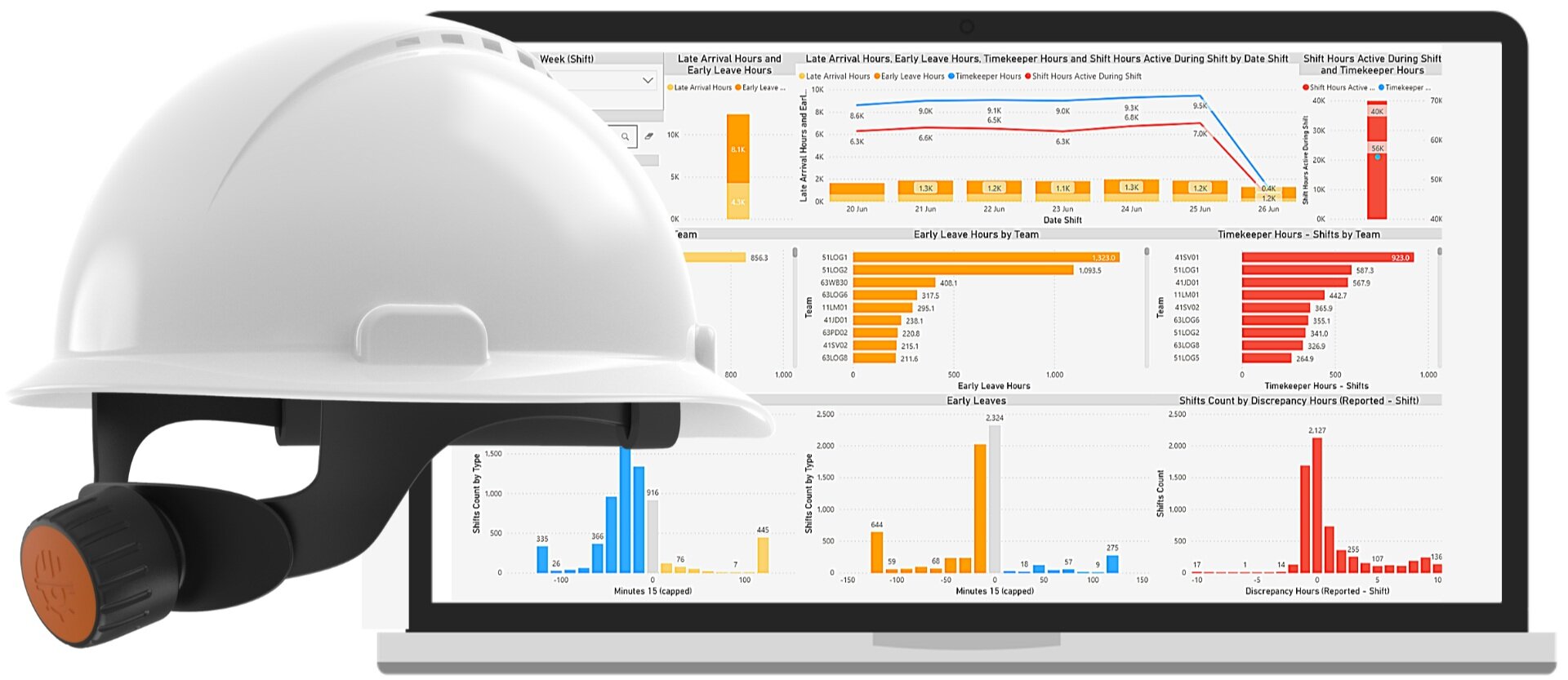 Another wearable-sensor company, WorkerSense, offers helmet-mounted sensors that can detect humidity, light levels, temperature, and motion across nine axes. The system monitors crew locations, workforce composition data, cost codes, PPE usage, certification enforcement, environmental conditions, and incident logs.
Other such technologies in the pipeline include automated thermal-detection systems being developed by Nokia, which has a precision of up to 0.3 degrees Celsius. Singapore-based Novade has developed a safe site management package with platforms for contact tracing, health checks at the site, and facial recognition-enabled thermal scanners that work with artificial-intelligence-based cameras as well as Bluetooth wearables.
Read More
25 Essential Apps for Civil Engineers
8 Software every Civil Engineer Should know